Get More From Your Workouts With Professional Instruction During Our Private Lessons
Train one-on-one with a professional instructor and build your BJJ skills in no time at Paulo Ribeiro Brazilian Jiu-Jitsu. Our Private Lessons allow everyday men and women across Naples, Golden Gate, Bonita Springs, and beyond to take advantage of comprehensive coaching and ongoing support and feedback to help you get the most out of every single movement.
Learn more or reserve your spot today!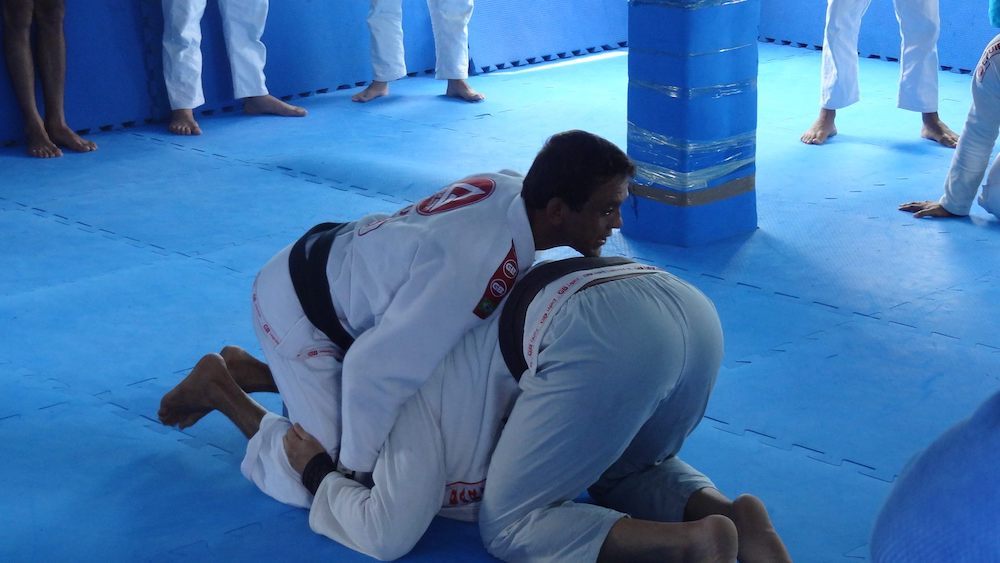 Our Private Lessons Are Great For Beginners And Experts Alike
It doesn't matter if you've never taken a Brazilian Jiu-Jitsu Class before, we're here to help you get better one step at a time. Our Private Lessons meet you where you are and push you to learn this ground-based self-defense discipline with the best coaching in town.
Focus in on one aspect of the sport or build a foundation for long-lasting success.
When you join us in Naples, you'll take on:
Customized workouts
Cutting-edge lessons and training
One-on-one feedback
The most efficient path to success
Sign Up Today For Our Private Lessons In Naples!
Don't miss out on this incredible opportunity to rely on customized coaching and one-on-one instruction. Our Private Lessons in Naples are simply second to none. Join us at Paulo Ribeiro Brazilian Jiu-Jitsu and take your skills to the next level in no time.
Just fill out the short form on your screen to get started today!